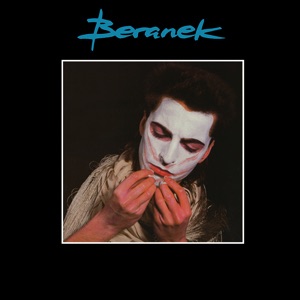 She's A Great Dancer (1984)
She's A Great Dancer b/w Highfly, taken from the motion picture
"Galskap" by Egil Kolstø.
Recorded at Scanax Studio, Oslo summer 1984.
Produced by Beranek, engineered by Sverre E. Henriksen.
Personel:
Beranek: Vocal, guitar, synthesizer, drums, programming
Anne Danielsen: Vocal
Johan Bergli: Saxophone
Morten Krogvold: Photo
Mariann Hennie Hafseng: Design
Originally released on Snowflake Records, September 3rd 1984.
Catalogue number CLS 1018 / CLP-M-002
Remastered and available for streaming from june 21st 2019
Side B:
She's A Great Dancer - Extended Club Dub Profit Mix
(Beranek)
Click the cover to download free booklet.
Side A:
She's A Great Dancer - 7" version
High Fly
Work - Edit Job Mix
(All tracks by Beranek)